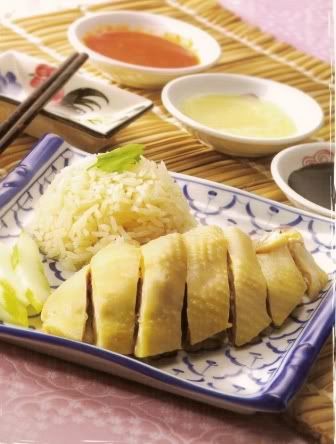 My work collegues introduced me to what they have affectionately called 'dirty asian' or 'dirty' for short. This is by no means a dorrogatory label as one of them happens to be chinese. This term simply means:
Main Entry:

1. dirty asian
Pronunciation:
\ˈdər-tē\ \ˈā-zhən also -shən\

1 a: authentic asian food found in eateries that may appear to be unknown to the health department
I now use this term to include any small holes in the wall making quite possibly the best and most authentic asian food in sydney, untainted by ridiculous pricetags and wanky waiters.
Northern Style Dumpling House
Located on Quay Street, just down from the Burlington Supermarket (fantastic asian grocery store), you will a find a hole in the wall with carpeted walls and plastic grapes on the ceiling. Whilst it is often difficult to get a table (if you don't mind sharing, you'll get in quicker), you will find some of the most authentic Shanghainese food in the city.
Star dishes include the Fragrant Eggplant, flour dusted, flash fried eggplant, caramelised in the chef's special sauce and a whole lotta garlic. Handmade noodles (watch out for the chef winking at you from the window in the kitchen!), which can be slurped down in a soup or wok-fried. Other favourites include the shallot pancakes - heavy wheaten pancakes with a sliver of minced meat and shallots in between..best eaten with the *HOT* chilli sauce provided...and..the star item..the Northen Dumplings, which come with a variety of fillings (pork and shallot is the best, but there is even a vegetarian option) and can be steamed or fried.
Grape Grove
On the north side of the bridge in Chatswood, you'll find an arcade off Victoria Avenue called the Lemon Grove Arcade. Downstairs in the eatery, you will find a lovely old man and his wife who make northern-style dumplings that are worth paying the bridge toll. If you're a regular, he'll even throw in few extra items, including the pigs ear salad..shredded pigs ear with cucumber..if you can get your head around it, its suprisingly tasty with a crunchy texture.
To's
Still on the north side, this time in North Sydney, 181 Miller Street - Mr To serves up awesome laksa. Creamy without being too rich, its the perfect spicy lunchtime fix.
If you're up for something more hearty, the Beef Rendang is highly addictive. The meat is pressure cooked until it practically disintegrates (some find it may be a little too soft) but the sauce is rich, flavourful and leaves you wanting more. For those watching one's weight, this can be ordered in small or large portions.

...more drrrty asian coming soon...!