30b Haldon Street
Lakemba NSW 2195
Phone (02) 9740 3589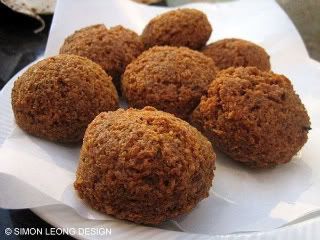 Sydney has the fortune of having some of the most authentic food from around the world, all within an hour of the city centre. Thailand, Japan, Italy, Greece...a gastronomic journey around the world without the massive carbon footprint.
On the rumour of a particularly good Lebanese experience, we drove out to Lakemba to discover it for ourselves, much to the excitement of one ex-pat friend who had lived
e popular meal of choice is the mixed plate; containing homous and babaganoush, made in-house; the babaganoush is delightfully smoky and highly addictive.
This is served with lamb shish, chargrilled chicken, kofte, tabouli, kibbe, felafel and a stack of lebanese bread.
The meat was tender, well cooked and carried a great charred, seasoned flavour.
For me, the highlight was the felafels which were crisp on the outside and deliciously soft, fluffy and golden on the inside. The kibbe was texturally interesting, containing a garlicy mixture of mince and pine nuts within a similarly crunchy exterior.
For 5 people, our endearingly gruff waiter ordered us 4 mixed plates..which was way more than enough.
Along with Jasmin's famous lemon juice drink, the meal set us back around $12 each..
in my opinion, a cheap and cheerful way to experience the best of Lebanon without the jetlag.
Felafel image courtesy of Simon Leong Design 2008
7/10