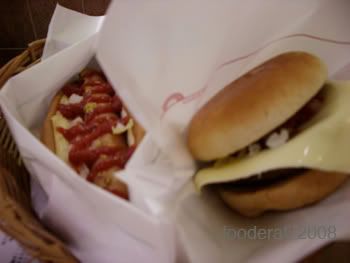 Foodies who say they don't occasionally love some dirty junk food are way to highbrow for me to keep company with.
A more than one trustworthy friend recommended that we visit a Mos Burger joint whilst we are here in Japan and low and behold, there was one right near our hotel in Nagoya.
So for breakfast (yes, I know but we're on holidays!) we decided that a hot dog and cheeseburger with Coke would be a great way to start the day.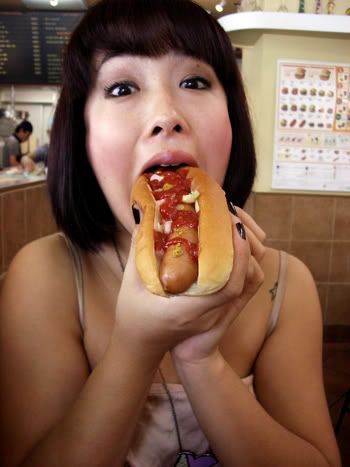 It was bad. But in a sinfully good way. May I recommend that if you are over 5'2" and like to eat, you might like to double your order..its tiny, though perhaps thats why the Japanese aren't...American sized.