Get off at Harajuku station. Walk down Omotesando-dori. Turn right down the alley before Bvlgari, take a right just after Lanvin and walk right up to the busiest and best dumpling houses I've ever seen.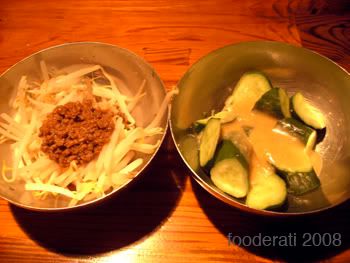 After 8.30pm, everything pretty much starts to wind down around Harajuku, Shinjuku and Omotesando. Bustling streets become skateboarder havens and if you're not careful, you'll find yourself wondering where you can get a bite to eat that doesn't involve Mos Burger (which has it's merits) or a tourist trap restaurant on the main drag.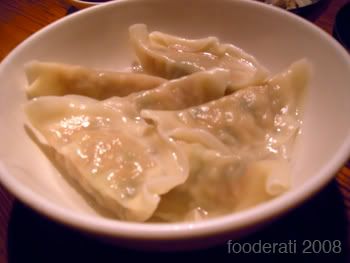 Take the directions above and do yourself a favour. Everything is in Japanese, including the name (which I promise I'll have translated) and the staff don't speak much English, but they do have English menus on hand. Order pretty much anything. The dumplings with garlic and leek are particularly good. And make sure you order a lemon sour; a refreshingly tart alcoholic drink that cuts the oiliness of the dumplings. If you consider the previous drink to be a bit too girly, you can't go wrong with a Kirin.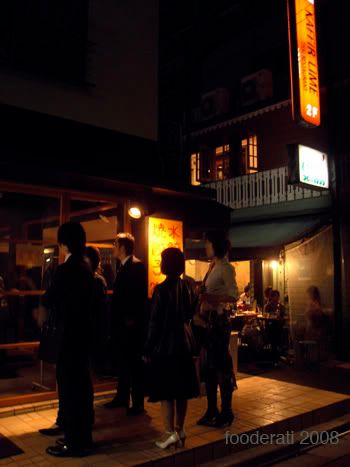 Nothing exceeds 290 yen (about $2.90), so we went nuts and we ordered a combination of steamed and fried dumplings, a bean shoot dish with a seasoned meat topping and cucumber with 'special' miso sauce. Accompanying rice and broth will set you back a steep 190 yen ($1.90).
Basically the only downside can be the wait - lines were still present at 10.30pm when we left, but be patient and you'll most certainly be rewarded. A total gem.