35b New Canterbury Road,
Petersham,
Sydney, NSW, 2049
New Canterbury Road in Petersham's other name is Little Portugal. Here, you'll find everything from Charcoal-Grilled Chicken (the kind that wafts those roasted smells that make you go weak at the knees), Portuguese Seafood restaurants, herbs and produce and bakeries.
On a hotly regarded tip we head to Sweet Belem, a bakery cum café that appears to be no secret with the locals. A combination of Portuguese favourites such as Palmier, Prawn Rissoles and the ubiquitous Portuguese Custard Tart (probably known in Portugal as just 'Custard Tart') as well as more traditional sweet bakery classics such as cakes, Crème Caramel and brownies can be found here.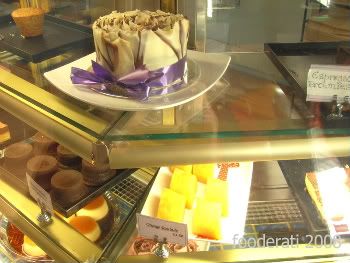 What we're here for are the Portuguese Custard Tarts and we're in luck: there are none left in the window… Which means a new batch are about to be turned out of the oven!
After calculating how many people will be annoyed if we don't buy them one, we settle on 7. About 5 minutes later we are handed a half dozen box of crisp, golden goodness. And one specially wrapped for Alexander's Nona.
Biting into one of these little pieces of heaven creates a tiny cloud of fragrant ground cinnamon and sigh of satisfaction. Portugal, eat your heart out.