As published in 3DWorld Magazine
275 Liverpool Rd
 Ashfield NSW 2131
Phone (02) 9798 8437
Blame it on the Beijing Olympics, the opening of Din Tai Fung a few months ago…who really knows, but mainstream Sydney has undergone somewhat of a dumpling frenzy of late. More specifically, we're talking all manner of Chinese dumplings and particularly the ubiquitous Xiao Long Bao (or Siew Long Bao if you're a Cantonese speaker).
Whichever way you say it, it translates into 'Little Dragon Dumpling' and is traditionally made from pork mince, soup stock and if you're lucky, a bit of crabmeat as well. They are then steamed in a bamboo basket and served with either soy or vinaigrette and ginger as a dipping sauce.
Shanghai Night may not beat Din Tai Fung for location or interior design points (unless you adore shabby chic) but their offerings are absolutely on par with quality, authenticity and overall deliciousness.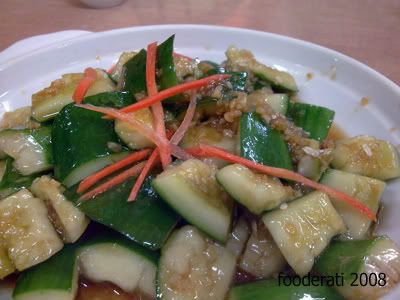 The menu is very comprehensive but don't get distracted. Remember the goal of the game is Dumpling Mecca.
We start with the garlic cucumber salad to whet the appetite. Sounds strange. Tastes delicious. This basic dish is prepared simply with chopped cucumber marinated in crushed garlic, soy sauce, sesame oil and a tiny bit of chilli. It is at once cool, refreshing and a great way to get the digestion started (important if you're a serious dumpling aficionado)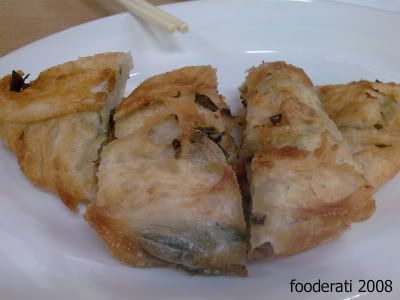 The shallot pancakes are a bit doughier than other Shanghainese restaurants I've experienced, but its crisp exterior and doughy interior are a perfect match for dipping into the cucumber salad sauce…I dare you to try it and tell me this isn't delicious.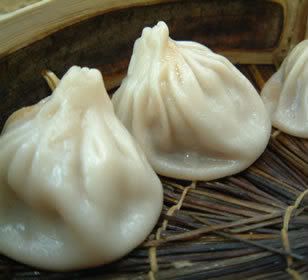 The main event arrives in the form of Xiao Long Bao with pork and crabmeat. The whole extra $1.50 between plain pork and pork-with-crab is totally worth it – this is not a time to be a tightass.
The crabmeat adds an extra sweetness to the meat and a bit more of a delicate flavour…the soup inside the dumpling is a bit of a trick to get: The tip is to nibble a small hole, suck the soup out and then bit into the dumpling.
These babies are followed with pan-fried pork dumplings that are slightly thicker in texture but nevertheless delicious. Try the vinegar sauce with this as it cuts the oiliness expertly. The pan-fried version is a nice contrast to the steamed dumplings, but lose out in the battle for the best dumplings on the table.
At around $10 per head, Shanghai night isn't so much a hidden gem as a growing Sydney institution. Those who are truly committed realise that the 20 minute-out-of-the-city journey is without a doubt worth it.