102 West State Street
Kennett Square, PA 19348
United States of America
610-444-8255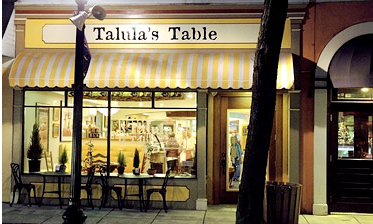 Tallulah's Table has a wait list of over 1 year at last check, making it one of the hardest reservations in the world to crack. It's longer than Tetsuya's in Sydney, Per Se in New York and even Le Comptoir in Paris. And it's in Pennsylvania, USA of all places!
The reason? There's one table, seating 8-12, serving a tasting menu and cheese board where you can expect to eat anything from egg custard with Jonah crab, snails in rigatoni farci, roast pompano, lamb and wildflower honey, and a selection of delectable cheeses.
A true international foodie destination. I'm booking my ticket now for 2010.