Featured in 3DWorld Magazine
An Restaurant
27 Greenfield Pde
Bankstown 2200 NSW
Phởne: (02) 9796 7826
'An restaurant' is just bad grammar. 'An Restaurant', however is a different story. I'm talking about Phở, the ubiquitous Vietnamese noodle soup. In Sydney, at least, it's become as popular as Yum Cha, Pad Thai and Ramen.
Haymarket, in the heart of Sydney's Chinatown turns out several great places to eat Phở (correctly pronounced 'fur'), as well as other popular Vietnamese treats such as seafood spring rolls and crisp-skinned chicken with broken rice and pickles.
But when a restaurant only serves on dish (albeit in 12 different varieties), you know they're pretty confident they do it well.
An is such a restaurant, packed from day to night with a heavy Vietnamese contingent – a reassuring sign when it comes to authenticity.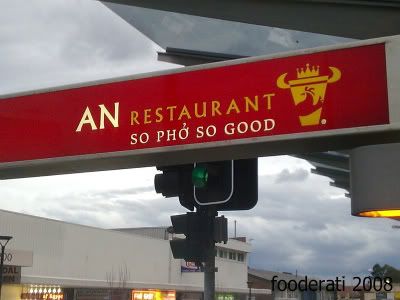 We arrive around 5.30pm on a Sunday and the place is bustling with customers and busy waiters carrying around electronic menu pads. The sign outside says 'So Phở, So Good' – you have to love them immediately for the Asian pun alone. Once seated, we realize that the menu on the wall is only in Vietnamese, so we ask for a menu with the English translation.
An's phở comes with a choice of Beef, Pork or Chicken in a choice of cut of meat, degree of cooking (beef, of course) as well as…internal organs. Hey, Asian's don't waste anything edible, especially if it once played a vital role in the poor animal's life.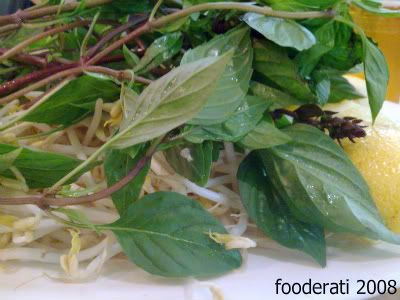 Without prompting, we are met by a steaming hot pot of tea and a plate of bean shoots, Thai basil, mint and lemon wedges – all part of the Phở experience. These provide freshness and crunch to the soup noodles…and something to pick on whilst you're waiting.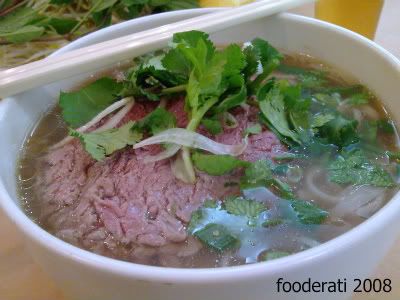 The braver ones in our dining group order the Beef Combination – finely sliced beef, tripe, and assorted offal goodness whilst the less daring (i.e. me) orders the rare beef phở. The latter choice comes highly recommended as the beef slowly cooks in the soup, providing a huge hit of flavour to the broth. From here, you can throw in the beans, sprigs of mint and basil as well as soy or fish sauce to flavor the soup, as you like.
A quick glance around the restaurant indicates that Vietnamese etiquette considers slurping, gulping and drinking of soup without a spoon as perfectly acceptable ways of consuming Phở.
At $12 a bowl, it isn't the cheapest Phở experience to be had in town, but it's definitely worth the trip to eat Phở the way the Vietnamese like it.