As published in 3DWorld Magazine
71 George St
Parramatta 2150 NSW
Phone: (02) 9633 9926

When you think of Singapore and Malaysia, you think of hot, humid, tropical heat, coconut drinks, satay and perhaps even Mee Goreng. You probably don't think of Parramatta.

But those in the know and homesick Singaporeans and Malaysians alike have been heading here for years to get a fix of the good stuff. A mainline jack to the motherland of Ikan Billis (those tiny fried fish), Nasi Goreng (not the Emperor of Choina) and Hainanese Chicken Rice.

Those of us who hold fast to the golden 20 minute Sydney city radius will be surprised to know that great food does in fact exist outside of the confines of the city. In fact, if you haven't travelled to Parramatta for food lately, you've been sleeping on a growing dining hub that's every bit authentic for everything from Italian to Lebanese and Chinese than anywhere else in Sydney. All this and only 40 minutes out of the CBD.

Tucked down a side street of Sydney's "other city", you'll find plenty of people at all times of the day trying to get a fix at Temasek. Singaporeans and Malaysians are famous for eating constantly. Noodles for breakfast? No problems! Satay skewers at 11.30pm? Why not?

So down to business. What does one order at a place like this? Quite simply, everything. Singaporean and Malaysian food is best shared with a heap of people, so bring a crew.


Try the Hainanese Chicken Rice – that famous poached chicken, served at room temperature with spicy chilli as well as ginger and spring onion sauce, sweet soy and grainy, stock-infused rice. The chicken is tender, juicy and full of flavour. The tip is to get chicken, rice, sauce and cucumber in one bite. Delicious.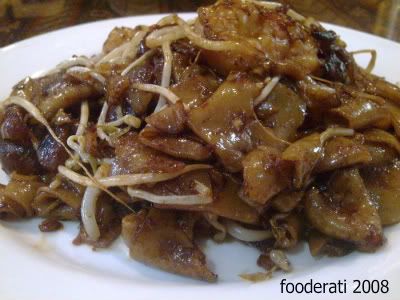 The Char Kway Teao arrives next, all glossy rice noodles, tinted black from the sauce. Folded into the noodles, you'll find prawns, Chinese sausage, egg and chicken, all imparted with that smoky wok flavour you only get when food is cooked in a seriously well seasoned pan.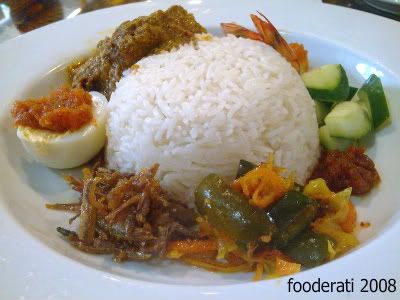 If you're a real authenticity nut, you can also try Nasi Lemak for breakfast. It's that famous Malaysian breakfast consisting of an upturned bowl of rice, Ikan Bilis (tiny salty fried fish), and small serves of tender Beef Rendang curry, Prawn curry, a piece of chicken and various fragrant pickled vegetables.

Whatever you eat here, you must leave room for desert. Order an Ice Kacang (pronounced 'kah- cha-ng', a huge glass of coconut milk, shaved ice, various sweet jellies, red beans and rose syrup. It's sweet, it's decadent and it's a total must-try if you've never had it before. Diabetics need not apply.

With an establishment as authentic as Temasek in Sydney, Singapore and Malaysia is really just a 40 minute car ride away.