www.chatthai.com.au
Much to the chagrin of locals and regulars alike, Chat Thai has been closed for refurbishment over the past month or so. Passers by during this time walk past, pause, read the 'closed for refurbishment' sign, sigh and walk away dejected. Thankfully the work is over and Chat reopened last week with epic crowds (including a huge Thai contingent, so you know you're onto a good thing) clamouring to get in on the $5.00 Welcome Back menu.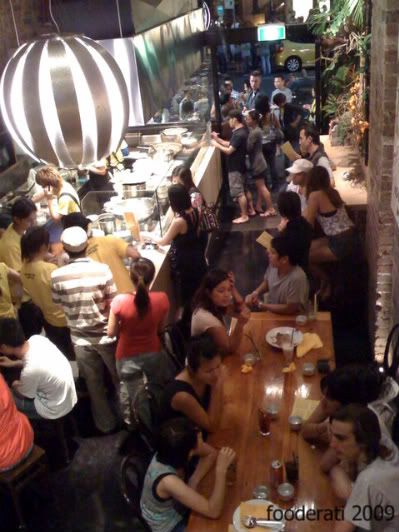 Highlights include the Tort Mun Pla - bite sized fried dollops of redfish mouse (baby fishcakes) served with pickled cucumber and sweet chilli. Cookie cutter fish cakes that look like they've been sliced from a sausage of cookie dough will never taste the same again.
The rather dim sum looking prawn and chicken steamed dumplings might be a little pedestrian so go for the chicken satay or curry puffs instead.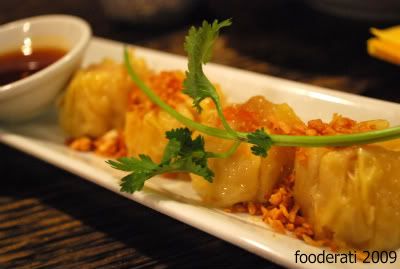 The emerald duck is a rather exotic sounding description of roasted duck with green vegetables and may be a bit more Chinese than Thai, but the crisp green vegetables and light soy dressing balance the rich duck flavour beautifully. .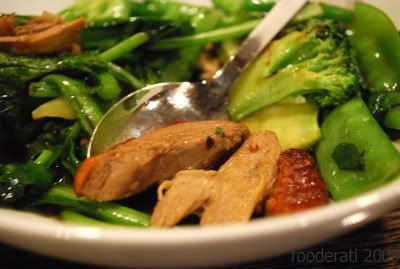 The oddly named ship and shore (a Thai take on surf and turf) is a warm salad of chicken, pork, prawns and deliciously soft yoked fried egg tossed through smoked chilli jam, mint, coriander and spanish onions. Spicy, sweet and salty, this could easily be a new Sydney favourite along the ranks of the peppery hot pad kee mao. Here, it may be a bit hot to handle for some, though probably just fine for Thai nationals.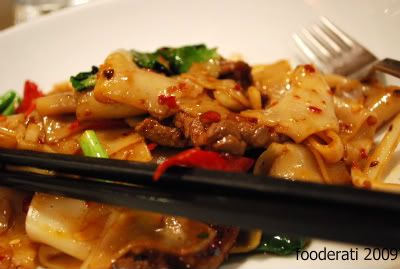 Our bill came to $33.50, but would otherwise have cost $75.00. Nice one Chat Thai..welcome back! The good news is that whilst the $5.00 menu was a one-off, prices remain by far and large under the $12.00 mark. Add to that the beautiful authenticity of the dishes, the warm service from the pretty Thai boys and girls along with a kicking vibe and you have a great value dinner experience.