What: Taste of Sydney Festival
Where: Centennial Park
When: March 13-15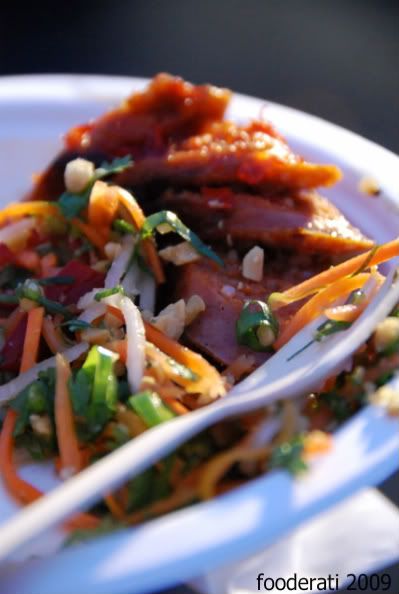 The residents living around Centennial Park must looove it when someone decides to host a festival in the park (insert look of derision). Bunches of munted teenagers chewing their faces, drunken people running into traffic and sunglasses after dark. Fortunately this time around, it's more likely that many of the residents actually attended the Taste of Sydney festival, rather than sitting at home rolling their eyes at the sound of thumping music.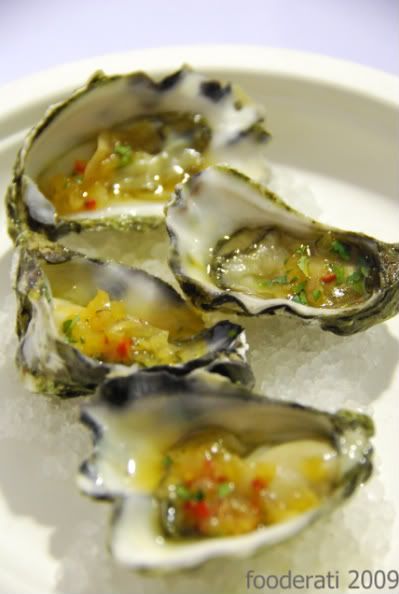 A trade fair of sorts, Taste of Sydney was a collection of some of Sydney's best and brightest restaurants and their very talented chefs, showcasing their wares alongside wine merchants and niche food suppliers including incredible Australian buffalo fetta, NZ limoncello and gourmet bush food.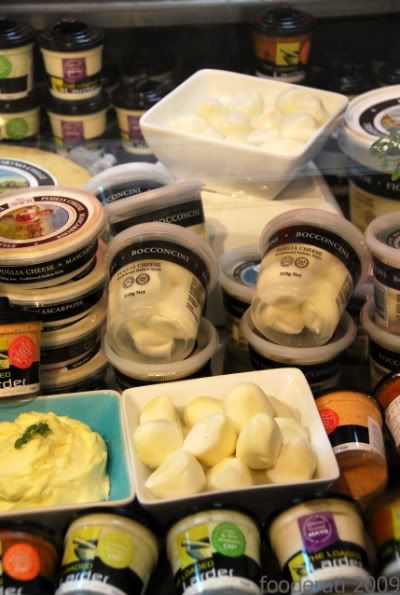 In short, Taste is the only way you'll ever get to enjoy an entree from Assiette, a main from Pilu at Freshwater and dessert from Jonah's at Whale Beach without a helicopter on standby between courses. And if the price tag at Buon Riccordo freaks you out, you can get a taste of Armando Percuoco's inspired creations without having to take out a bank loan or pawning your dining companion –
entrees at the festival started at $8, mains at $10.
There were no Pete Dohertys, Kanye Wests or Bonos at this festival; but there were rock stars of the food kind; Giovanni Pilu, Justin North, George Francisco and Matthew Kemp, just to name a few (though I can't promise I didn't see tantrums being thrown and underlings running scared). Check out the full run down
here
.
Leather pants were replaced with aprons and commanding expressions as staff scurried behind the scenes to churn out hundreds of dishes to the waiting public who devoured them with appreciative eyes and stomachs.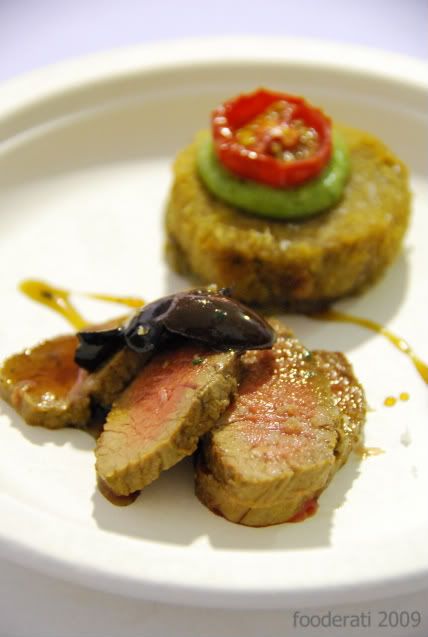 Whilst there were no bad dishes in the bunch, the stand outs came in the form of Dank Street Depot's ham steamed in hay served with buttered suedes for its subtle flavour and rustic appeal.
Restaurant Balzac's saddle of suckling pig with crackling and baby garden peas showcased Matt Kemp's winning way with swine: perfectly tender meat wrapped in delicately crisp skin, set off by the freshness and lush appeal of the peas. Meat and veg never tasted so sexy.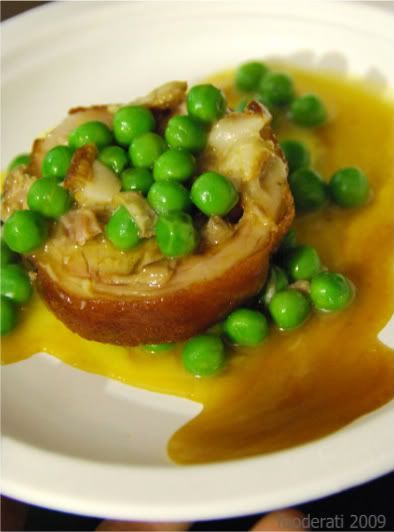 Props go to Flying Fish's yellow fin tuna with ruby grapefruit and sweet crackling pork for such an interesting combination of flavours and textures on one plate which not only tasted fresh but was also one of the best presented dishes on the day. We do eat as much with the eyes as we do with the stomach, after all.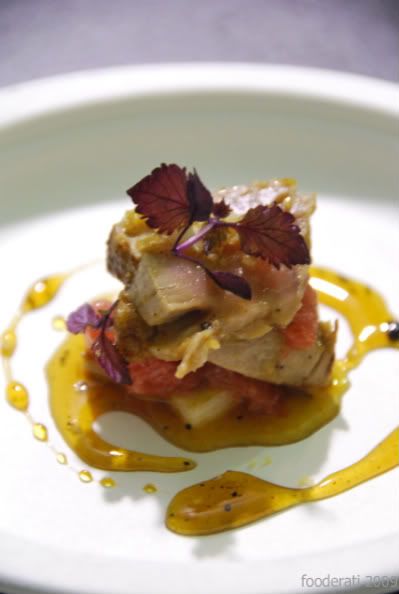 On the dessert front, many ladies were spotted dreamy-eyed with Assiette's bellini with strawberry & cinnamon donut in hand, the bellini was as luscious as you can ever expect a strawberry concoction to taste and the cinnamon donuts (or rather donut holes) were a comfort food-esque way to anchor the dessert back down to basics.
For the more risqué, a trip to George Francisco's tent for Jonah's at Whale Beach found the infamous boob-like pannacotta with lavender honey and fresh pomegranate jiggling at your arrival. Not sure if it was George's idea to offer the dessert free to ladies if they could consume it whole (no hands) in one go, but it sure was entertaining!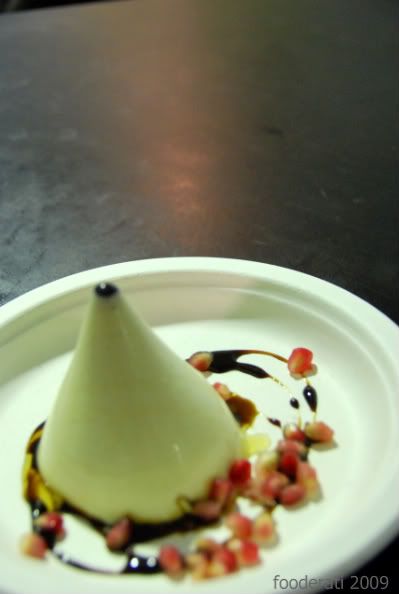 The lowlights may have come few and far between, for instance, if one Crown (the currency used by Taste) equals one dollar...Why not just use dollars? And why was the VIP lounge set up by Emirates devoid of food (at a food festival no less)?
Putting the bottle of
Hatorade
aside, the Taste of Sydney festival organisers should consider the inaugural event a big success for dragging that many foodies outdoors to celebrate the great culinary talent and passion Sydney has on offer.