Finally, a way to deter pilfering workmates from stealing the sandwich you got up early to make so you didn't have to buy lunch.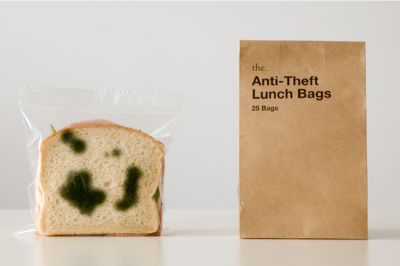 Introducing the latest in anti-theft sandwich technology: the mouldy bag.
Looks disgusting...and if it was real, shame on you.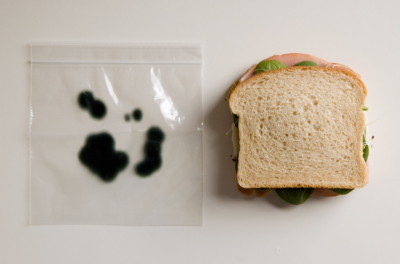 Fortunately these babies only simulate the look of a mouldy sandwich, keeping you lunch fresh and un-stolen like.
Now if they could only design a way to stop the office clean freak throwing it out, you'd be home free...
p.s. you can buy 'em
here
. Thanks Food Gawker.