Some of you may have gone to the Taste of Sydney festival a few weekends ago at Centennial Park to get a taste of what some of the top restaurants in Sydney have to offer. One of the beautiful things about the festival was the fact that you could experience food and talent that might normally set you back a few pineapples (that's 50 buck notes to you) on a shoestring budget.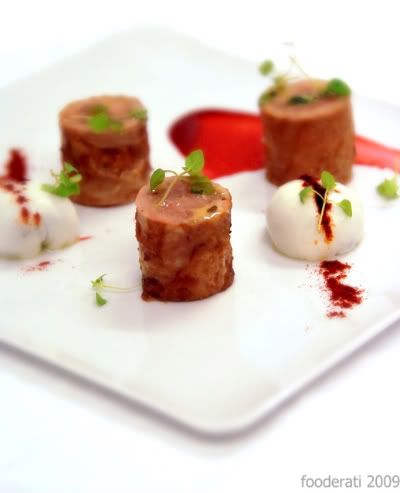 Fortunately the flip side to the current economic freak-out is that there are lots of amazing restaurants in Sydney that are rolling with the punches by offering some great value meals at the moment.
Are we talking less than silver service or cheaper dishes because you're paying less? Not at all, in fact they are not only great value but represent an equally as creative and pleasurable an experience as you'd expect from the (quote unquote) normal menu.
Tips? Call ahead and make a booking to secure a table. And enjoy!

The hit list:
Bentley Bar
320 Crown St, Surry Hills, NSW 2010
Assiette
8 Albion St Surry Hills, NSW 2010
La Sala
23 Foster Street, Surry Hills, NSW, 2010.
Dank Street Depot
1/2 Danks Street (Cnr Young St), Waterloo, NSW 2017
(pics are by me, food by The Bentley Bar)