Monday to Friday
7am to 3pm Sarah Street, Mascot
Phone: (02) 9667 3799
Fax: (02) 9317 3771
The guys at Patchett's Pies, really know their stuff. They should, having been at it for 27 years.
Started by Sue Patchett and now run by Dan, this little gem plays wholesale factory cum cafe, hidden away in a back street of Mascot. Food foragers should mark this one on their 'To Eat' list if you are at all inclined by way of pie.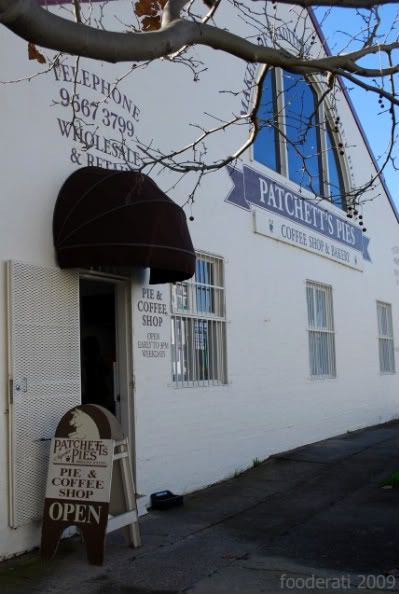 Supplying to retailers around Sydney, such as David Jones food hall - it's possible you've tried them without knowing the true source (or is that sauce?) of pie goodness.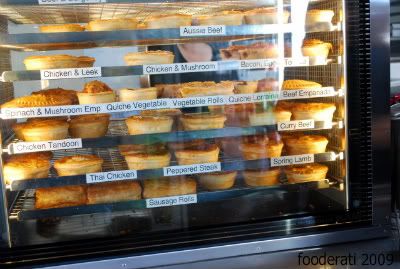 There are pies, and then there are pies. A few cornish pasties (Sue is a Yorkshire lass), empanadas and other exotic pastry varieties, but if you're after a true pie experience, start with the pork pie.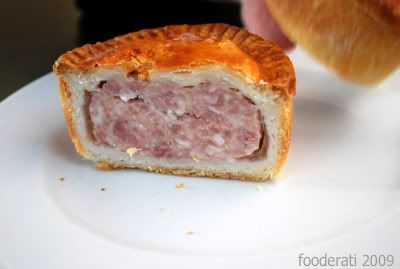 Made with a traditional flour and water crust, the pork filling is suspended in gelatine and is served cold. Pork pie virgins take heart - you will be coming back for more once you've tried it.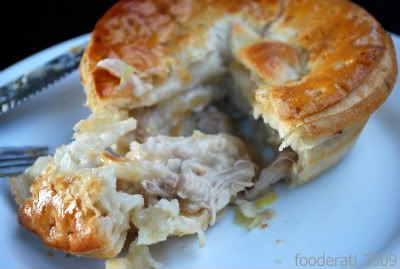 Pork pies aside, the chicken and leek pie is also a winner - subtle gravy, actual presence of leek and generous pieces of chicken encased in a flaky, buttery pastry that won't give way should you decide the knife and fork is superfluous.
Though it's worth the trip alone to be greeted with the cheerful ladies behind the counter, dolling out these delectable savoury pastries to the lunch crowd, starting at around $5 - you might as well grab a couple for the road, too.