If you haven't noticed, broad beans are in season.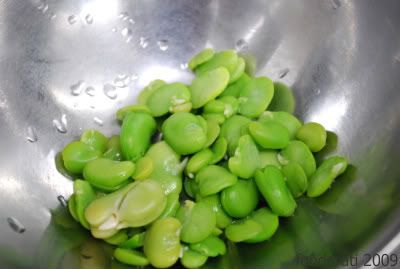 Don't forget to double peel 'em if they're not brilliant green.
Try them in:
Stews and slow roasted braises to lift the colour and flavour of rich, winter food.
As a replacement for peas in a salad or pasta.
Bon Apetit!