www.whiterabbitbeer.com.au
Product launches conjure up images of pr girls in black dresses, guest lists, whoo ha and pretention...and often the product doesn't necessarily live up to the hype.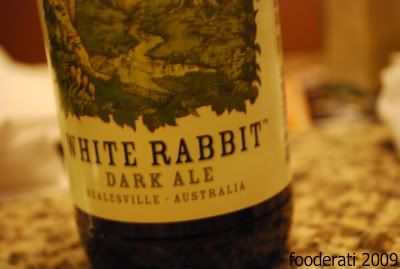 The guys from Little Creatures would probably look awful in a LBD, but they do know how to bring it, when it comes to the product in question.
White Rabbi
t - LC's dark ale has just landed and at the risk of this sounding like a puff piece (I assure you, no 'beer for bragging' debacles here), the ale is actually good. The label also looks a little like Where The Wild Things Are, and that's not a bad thing either.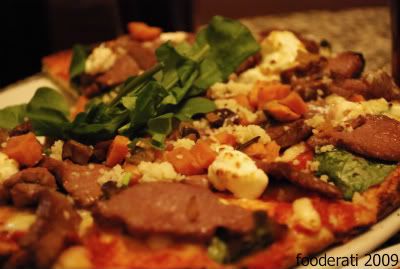 I'm told there is still a little tweaking to be had with the final taste, but it's malty and aromatic with a pleasing bitter edge that makes it a match for food - cutting through the fat and cleansing the palate. The
Australian Heritage Hotel
, the Rocks offered up some of its famous pizzas and though I'm still unsure about how I feel on the topic of Peking duck pizza (Ok. I think it's wrong), the slow cooked Morrocan lamb as well as the chorizo and olive numbers were a good thing.
It's sad that Sydney still doesn't have a Little Creatures ale house just yet, but I have a feeling this little ditty might tie us over a little while longer.