24 degrees, sun, wine, great food. I could be describing almost any day in Spring or early summer in Sydney, but fortunately for the AIDS Trust food and wine fair, yesterday's conditions proved optimum for play.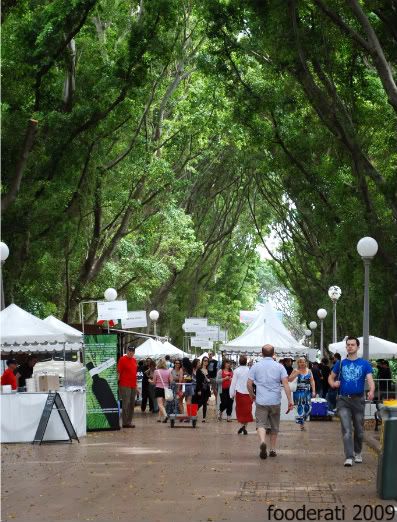 With restaurants like Quay, Longrain, Four in Hand, and more, Sydney siders were out in force to sample some amazing food and wine for a great cause.
Not to mention, the very colourful Ben & Jerry's van in it's technicolour glory, handing out samples of its cult-favourites.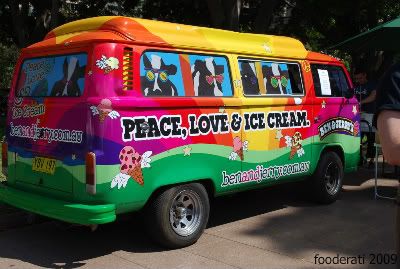 Groovy, man
The Marine Stewardship Council's sustainable seafood stand (aka my home for the day) churned out chilli and lime Alaskan salmon fish cakes, Kooyong yellow eyed mullet (better than King George whiting) and Asian cucumber salad - showcasing the talent of Tom Kime, bestselling food writer, chef, tv personality and all round awesome guy.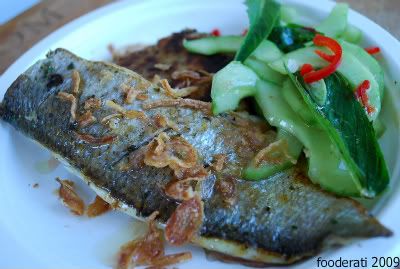 Yellow eyed Kooyong mullet with Alaskan salmon fish cakes and Asian cucumber salad
Mr Tom Kime
Most importantly, it the point of the MSC's presence at the fair is to promote the importance of sustainable seafood. If we're planning to eat it in the decades and generations to come, then something better be happening now.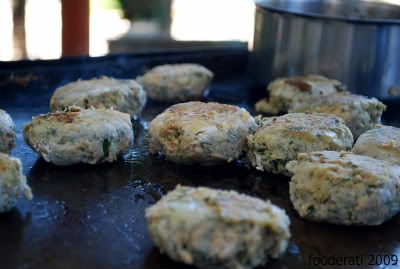 My task for the day, cooking up the fish! Alaskan salmon fish cakes on the BBQ


As a global body, the MSC certification symbol means that a supplier has jumped through several independently run, complex hoops and more, to prove that their produce is not only of the highest quality, but is produced in a way that is sustainable in the long term. All round, a feel good day to end a month of amazing food, wine and laughs.
Congratulations to Joanna Saville and the rest of the organising groups for Crave and SIFF - time to put your feet up, perhaps consider a detox...and enjoy the sunshine!