(as heard on FBI Radio)
For those who celebrate Christmas (or as FBI radio has come to call it 'X-mess'), the lead up to the 25th of December can be filled with daunting 'what the hell to I buy' thoughts. Socks and undies aside (though a valid and useful fall back), the mainstream popularity of foodie shows and celebrity chef fever means that this year, more than any, a food-related gift is pretty much a sure fire bet for most people. Afterall, everyone has to eat, right?
Here are a few suggestions for food-related gifts, from hardcore foodie to those who prefer to just do the ordering, this list will hopefully imbue some inspiration to the gift-giving anxious.
Babushka measuring cups
These super cute babushka measuring cup dolls are more than just cute (but seriously...awwww). Each top and bottom is sized to conventional measuring cup sizes, and at the risk of stating the obvious, babushka dolls STACK..meaning you can forget about losing that damned 2/3 cup down the back of the cupboard. Adorable? Tick. Functional? Tick.
$18. Buy 'em
here
.
Grow your own shrooms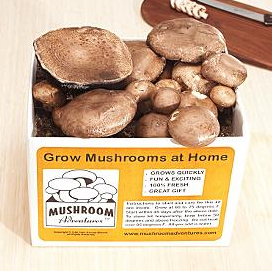 You don't need to be a fun guy to grow funghi (sorry). These brilliant grow your own mushroom kits grow right out of the shipping box, and provided you've a cool, dark place somewhere in your house, you don't even need a garden to grow your shrooms.
These portobellos were found on
Uncrate
, but Aussie company
Funghi
have a variety to choose from, too.
$49.95 for your own yeild of portobellos.
Cooking classes

Masterchef wannabe? Reckon your Kitchen Rules? Perhaps, you're just crap at cooking and want to learn a thing or two to impress a date, or just yourself.
They Sydney Seafood School's just hit it's 20th year, so I reckon they could teach you a few lessons on how to make the perfect Singaporean mudcrab, bbq seafood with style and more. It's also your chance to rub shoulders with celebrity chefs like Christine Manfield, Cheong Liew, Damien Pignolet, Matthew Moran and Guillaume Brahimi, if you're into that sorta thing.
Starting at around $80 for a
two hour class
, it's a bit of bang for your buck, too.
Wino(dyssey)

Unless you have James Halliday on speed dial, most people who like wine could probably stand to learn a new thing or two about the subject. Wine Odyssey Australia, located in Sydney's Rocks neighbourhood run a unique interactive smell, touch and (most importantly) taste tour where you can meet the winemakers, and pick a few new tips about vino in a relaxed environment.
$49.95 per
ticket
.
DIY Chocolate Truffles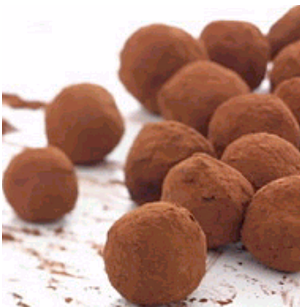 What better gift to give someone than something you've made yourself? If you suck at woodwork and macarame's not your thing, then try this simple chocolate truffle recipe. Tip: Spike 'em with your favourite liquor, chilli or citrus rind for a twist.
Ingredients
225g good-quality dark chocolate, broken into small pieces
175ml double cream
Icing sugar, to dust
Cocoa powder, sifted, to roll
Method
Place chocolate in a large mixing bowl.
Place cream in a saucepan and bring to the boil, then immediately pour over chocolate.
Mix until chocolate has melted. (This is called a ganache.) Set aside at room temperature, covered, for 1-1 1/2 hours to cool completely and until set.
Use a teaspoon to spoon out bite-sized pieces.
Dust your hands with a little icing sugar to prevent them sticking and roll mixture into balls in the palm of your hands. Roll in cocoa.
Image source: New Web Creations Recipe source: Taste